Woman

Photographer
New Yorker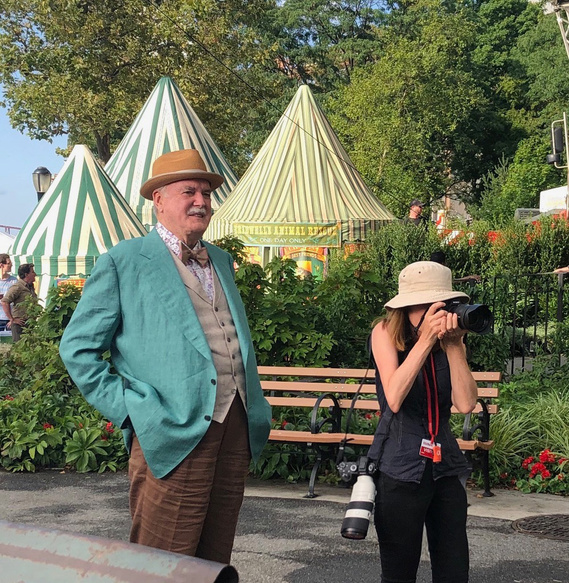 Favorite Film Projects:
Lady and the Tramp Director: Charlie Bean. Producer: Brigham Taylor, Diane Sabatini Disney.
Godmothered Director: Sharon McGuire. Producer: Justin Springer, Diane Sabatini Disney.
The Half of It Director Alice Wu Producer Blair Breard Netflix.
Clifford the Big Red Dog Producer: Jordan Kerner. Paramount.
First Reformed Ethan Hawke, Amanda Seyfried, Cedric Antonio Kyles. Director: Paul Schrader. Producer: Frank Murray. A24.
My Next Guest Needs No Introduction Episode One President Barak Obama. Netflix.
Set It Up Glen Powell, Zoey Deutch, Lucy Lui, Taye Diggs. Director: Claire Scanlon. Producers: Juliet Berman, Justin Nappi. Netflix.
Netflix Comedy Specials Jen Kirkman, and W. Kamau Bell.
Sisters Tina Fey & Amy Poehler producers/actors. Director: Jason Moore. Universal Studios
And....
My collaboration with journalist Julia Brennan about the largest East End vaccine event to date here and here.
What I've been doing during the pandemic here.

Thrilled that the Disney store is selling merch with my images from Lady and the Tramp. Here and here.

I've shot covers for "The Bark" magazine, here and here. Including Clementine, a rescue from the Asian dog meat industry. Read her story here.

We rescued a hawk!

Behind the scenes video of my The Bark Magazine "Dogs of the Daily Show" photo shoot.

I was selected for United Photo Industry's The Fence outdoor installation Brooklyn and Boston, 2013.